Chills & Thrills
with Stephen Graham Jones
Stephen Graham Jones joins us to talk scary stories, horror and more with horror expert Becky Spratford. Jones is the New York Times bestselling author of The Only Good Indians and Don't Fear the Reaper, and a prolific author of more than 25 books spanning genres. He received an NEA Fellowship and won several awards including: the Ray Bradbury Award from the Los Angeles Times, the Bram Stoker Award, the Shirley Jackson Award, the Jesse Jones Award for Best Work of Fiction from the Texas Institute of Letters, the Independent Publishers Award for Multicultural Fiction, and the Alex Award from American Library Association. He is the Ivena Baldwin Professor of English at the University of Colorado Boulder. 

Food, Family, and Folktales:
A Conversation with Grace Lin
Join Newbery and Caldecott honoree and New York Times bestselling Grace Lin for an engaging conversation about her journey to become an award-winning author and illustrator. Learn about her latest middle grade book, Chinese Menu: The History, Myths, and Legends Behind Your Favorite Foods, a beautifully written full-color book that explores the whimsical myths and stories behind your favorite American Chinese food, and learn how you can draw your own stories. Evanston Public Library Children's Librarian Brian E. Wilson joins Grace in conversation. 

A Taste of Love with
Maya-Camille Broussard of Justice of the Pies
Just in time for Thanksgiving, Chef Maya-Camille will share her love of pie, stories of those that inspired her, and tips and tricks to help you make the perfect pie. Her first book, Justice of the Pies: Sweet and Savory Pies, Quiches and Tarts Plus Inspirational Stories from Exceptional People, was published in 2022. In the summer of 2023, Broussard opened her first Justice of the Pies storefront on the South Side of Chicago to rave reviews. Being hearing impaired, Broussard works hard to set an example for young bakers by telling the story of her struggles and success, and works to celebrate the atypical through her baking.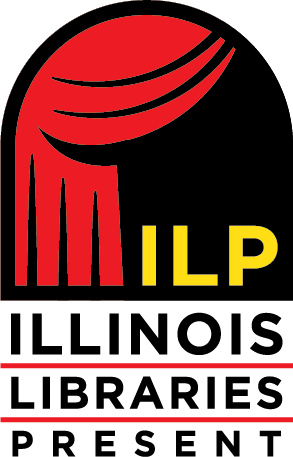 These events are made possible by Illinois Libraries Present, a statewide collaboration among public libraries offering premier events. ILP is funded in part by a grant awarded by the Illinois State Library, a department of the Office of Secretary of State, using funds provided by the U.S. Institute of Museum and Library Services, under the provisions of the Library Services and Technology Act (LSTA).