Surviving the Holidays with Lori Gottlieb
Lori Gottlieb, New York Times bestselling author of Maybe You Should Talk to Someone, and co-host of the "Dear Therapists" podcast joins us for a thought-provoking conversation about mental health in anticipation of the winter holiday season.
Gottlieb will share tools to help in everyday life and especially as you prepare for the holidays. Lori Gottlieb is a psychotherapist and New York Times bestselling author of Maybe You Should Talk to Someone, which has sold over a million copies and is currently being adapted into a television series. In addition to her clinical practice, she is co-host of the popular "Dear Therapists" podcast and writes The Atlantic's "Dear Therapist" advice column. She has been on the Today Show, Good Morning America, CNN, and NPR's "Fresh Air" as a therapy expert and her 2019 TED Talk was one of the most watched of the year. 
Experience The Nutcracker at Home! Watch a Recording of the Famous Ballet
Get in the spirit of the season with a recorded virtual performance of Tchaikovsky's The Nutcracker performed by the United Kingdom's internationally renowned Royal Ballet. The ballet, a holiday staple for all ages, can be viewed Saturday, December 16, and Sunday, December 17. Registrants will receive an email with a special link to the performance. 
With sumptuous period designs, spellbinding stage effects, and Tchaikovsky's iconic score, the 2016 performance of The Nutcracker will enchant audiences of all ages. Performed by Britain's flagship ballet company, registrants can expect to see some of the most elite ballerinas in this performance.
Speculating about Our AI Future with Cory Doctorow, Ken Liu, and Martha Wells
Join us for a panel discussion featuring three best selling science fiction writers, Cory Doctorow, Ken Liu, and Martha Wells. They will discuss the promise, perils, and possible impacts that AI will have on our future, as well as AI in contemporary and future science fiction writing.
Cory Doctorow (craphound.com) is a science fiction author, activist and journalist. He is the author of many books, most recently The Internet Con: How to Seize the Means of Computation, a Big Tech disassembly manual; Red Team Blues, a science fiction crime thriller; Chokepoint Capitalism, nonfiction about monopoly and creative labor markets; the Little Brother series for young adults; In Real Life, a graphic novel; and the picture book Poesy the Monster Slayer. In 2020, he was inducted into the Canadian Science Fiction and Fantasy Hall of Fame.
Ken Liu (http://kenliu.name) is an American author of speculative fiction. A winner of the Nebula, Hugo, and World Fantasy awards, he wrote the Dandelion Dynasty, a silkpunk epic fantasy series (starting with The Grace of Kings), as well as short story collections The Paper Menagerie and Other Stories and The Hidden Girl and Other Stories. He also penned the Star Wars novel The Legends of Luke Skywalker. Prior to becoming a full-time writer, Liu worked as a software engineer, corporate lawyer, and litigation consultant. Liu frequently speaks at conferences and universities on a variety of topics, including futurism, machine-augmented creativity, history of technology, bookmaking, and the mathematics of origami.
Martha Wells (marthawells.com)has been an SF/F writer since her first fantasy novel was published in 1993, and her work includes The Books of the Raksura series, the Ile-Rien series, The Murderbot Diaries series, and other fantasy novels, most recently Witch King (Tordotcom, 2023). She has also written media tie-in fiction for Star Wars, Stargate: Atlantis, and Magic: the Gathering, as well as short fiction, YA novels, and non-fiction. She has won Nebula Awards, Hugo Awards, and Locus Awards, and her work has appeared on the Philip K. Dick Award ballot, the BSFA Award ballot, the USA Today Bestseller List, the Sunday Times Bestseller List, and the New York Times Bestseller List. She is a member of the Texas Literary Hall of Fame, and her books have been published in twenty-five languages.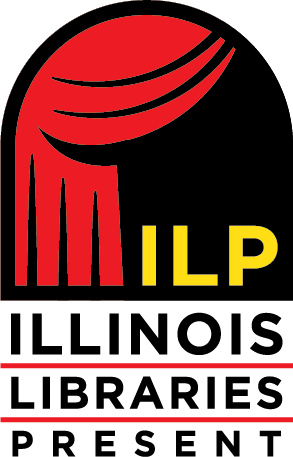 These events are made possible by Illinois Libraries Present, a statewide collaboration among public libraries offering premier events. ILP is funded in part by a grant awarded by the Illinois State Library, a department of the Office of Secretary of State, using funds provided by the U.S. Institute of Museum and Library Services, under the provisions of the Library Services and Technology Act (LSTA).